About Richelle
I am an artist/content creator/nerd extreme based out of Portland, Oregon. I spent over a decade as a kickass technical support technician before diving full-on into illustration. When I'm not drawing, I'm gaming, or creating videos for The Rookery Gamers.
Here are some random facts about me: I'm originally from Alaska. I spent thirteen years learning Japanese. I have perfect pitch (and I love karaoke). I main a Windwalker Monk in World of Warcraft. I practice a form of what I like to call "optimistic realism."
Most of all, I try not to take myself too seriously.
Dislikes:
● Busy work
● Horror movies
● Calculus
● Mushrooms
● Cold calls
● YouTube's ever-changing algorithms
● Facebook's newsfeed
I am offering portrait illustration commissions on a monthly basis, with ten (10) spots available per month, and a waitlist once all slots are full. Waitlisted projects will be given priority for available slots as they open.
The listings below are the minimum prices for each type of artwork. Depending upon the complexity of your commission, additional charges may apply.
The following are examples of the types of art that I will create for you: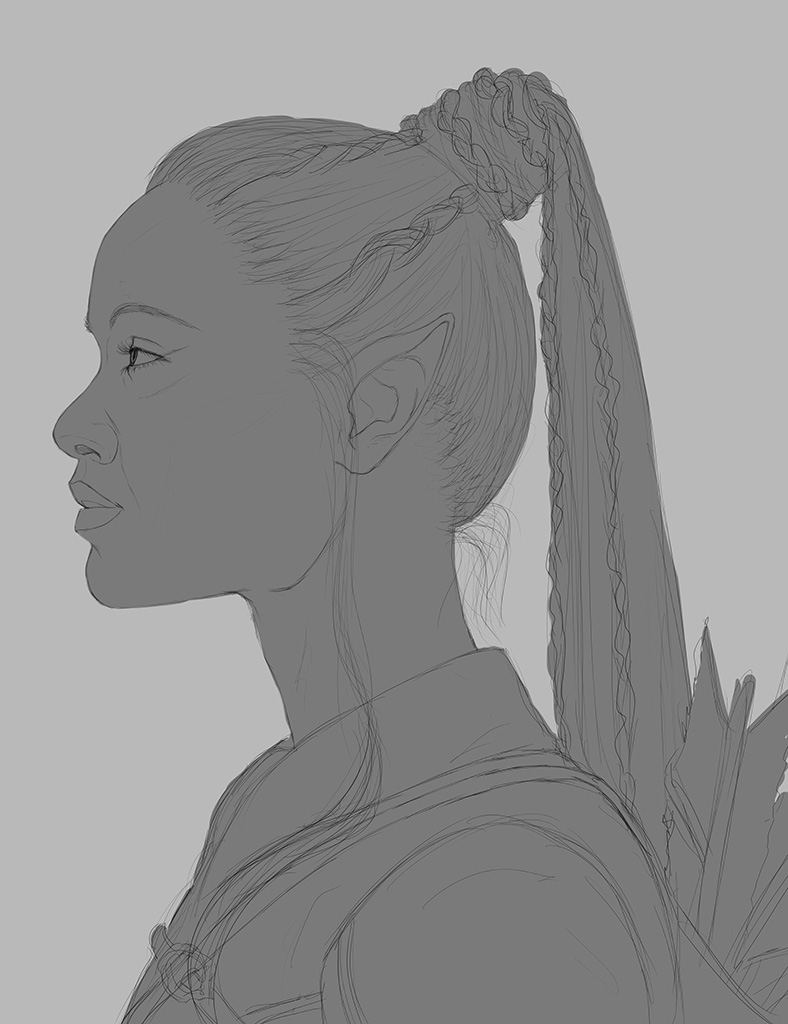 Sketch: $45
A digital pencil sketch. Simple one-color background included. Inked line art available for an additional $10 fee.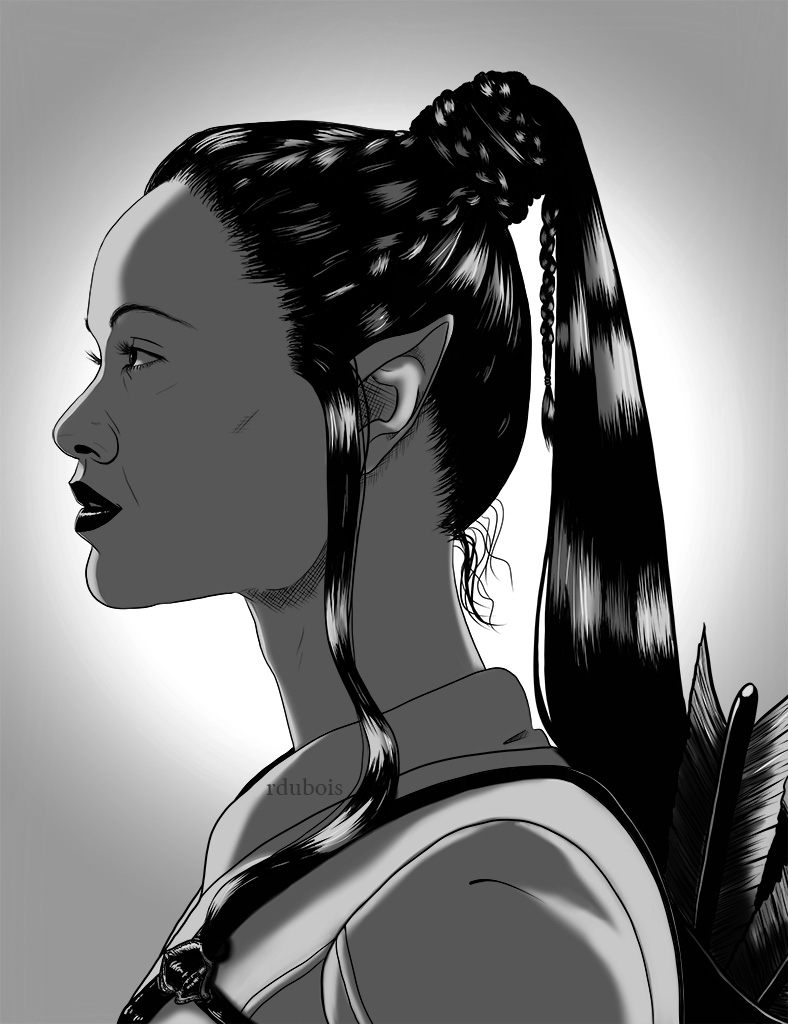 Sketch + Flats: $65
Line art (digital pencil or ink, black or color) with flat grayscale, or flat colors. Simple one-color or gradient background included.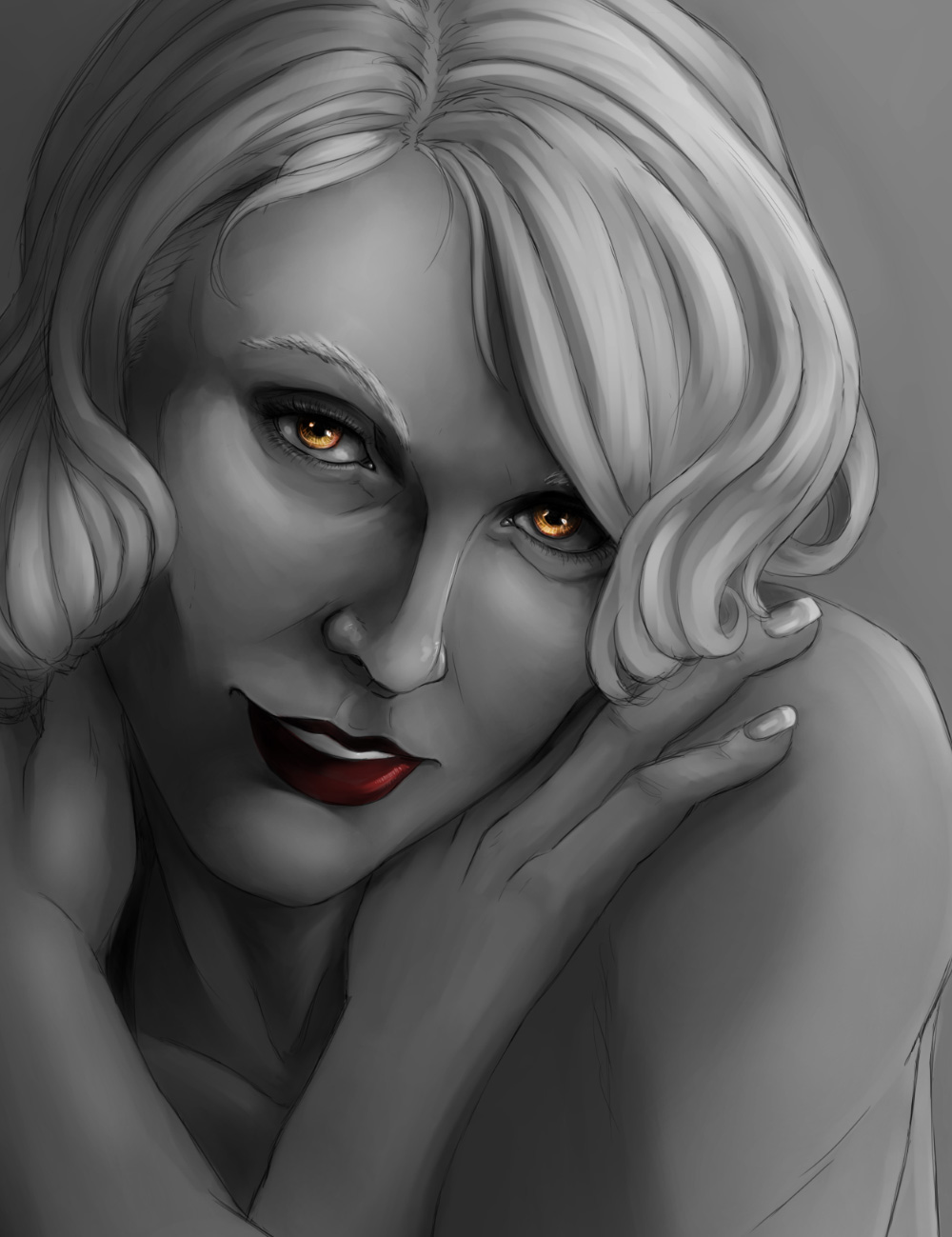 Colored Lineart (Rendered): $100
Line art (digital pencil or ink, black or color) with grayscale or color in fully rendered shadows and highlights. Simple one-color or gradient background included.
Rendered (Painted): $150
Full color portrait rendered in a realistic style. Simple one-color or gradient background included.
Additional charges may apply for:
additional characters
intricate jewelery or tattoos
complex backgrounds
ornate weapons or armor
complex props
nudity
The total cost will be quoted to you once we have determined what will meet the needs of your commission.
Terms:
Payment in USD is due in full via PayPal invoice after approval of the initial concept sketch. By approving the concept sketch, you also acknowledge that you understand and will abide by my terms. When your commission is complete, you will receive a 300 DPI file in .png format, or another format of your choice, if requested. I do not distribute the original .clip or .psd files.
Up to three minor changes to the commission will be accomodated; however, major changes–such as an outfit or pose change–will come at an extra cost of at least 25% of the original total price. I will be working from your reference pictures and/or from your instructions. I will do my best to follow them, and to clarify if needed, but I cannot be responsible for failures in communication.
Once I've begun on a commission, I do not issue refunds, unless I am cancelling the commission, in which case I will issue the refund in full. I reserve the right to cancel or refuse a commission at any time, for any reason.